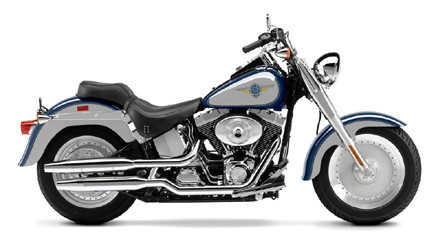 Looking to finance that new or classic Harley Davidson? We'll you are probably in luck then as most Harley Davidson dealers have access to some of the best financing programs in the industry. Most new Harley Davidsons can be financed for up to 84 months with 10% - 20% down payment.
Financing for a New Harley Davidson
The first place to start for Harley financing is through the dealership where you are looking for your bike. Most all Harley dealers have access to the same financing and can offer competitive rates plus financing on extras such a custom items for your bike and rider's gear!
Financing Your Harley with Weak Credit
Most good Harley Davidson finance people will have access to what they call their "Delta Program" which is designed to helped those with less than perfect credit get the financing they need. With the Delta program you will often need things like proof of your job and income and proof of residency. Ask your HD dealer about this program if you have been turned down elsewhere.
Financing for a Used Harley Davidson on a Private Party Deal
There are several H-D dealers who can offer you financing when you are buying a used Harley-Davidson® or other brand of motorcycle from an individual. This program is for Private Party Purchases Only. You may qualify for the same low interest rates that new Harley buyers enjoy and can even package the deal with insurance and an extended service contract on late model bikes.
The fee for this service is typically $695 but due to the low interest rates available you will usually save more than this over the life of your loan. Check with your local Harley-Davidson dealer to see if they offer the Seller's Assist Program.
Note: We are not affiliated with Harley Davidson, Harley Davidson Financial nor any of it's dealers.